Feb. 27th-28th, strategic consulting project Civil Engineering Environmental Data Information System Construction Research kick-off meeting, which is undertaken by Chinese Academy of Engineering (CAE) civil, water conservancy and architectural engineering department, is hold in Wuhan. This meeting is sponsored by CAE civil, water conservancy and architectural engineering department, undertaken by PLA University of Science and Technology, Wuhan University and IRSM. Meeting is hosted by CAS Member WANG Jingquan, they are also invited CAS Member ZHOU Fulin, CAS Member CUI Junzhi, CAS Member REN Huiqi, CAS Member ZHANG Zuxun and other famous experts in the field.
Strategic Priority Research Program (Class A) which is undertaken by IRSM, gets the precious coral reef core sample in the South China Sea, it causes the expert group's special attention. IRSM basic work program coral reef background investigation in the north-central part of the South China Sea, the results of the Xisha Islands kilometer deep drilling give an important scientific basis for CAE strategic consulting project.
Feb. 28th in the morning, accompanied by XUE Qiang, the deputy director (presiding) of IRSM, expert group visit the coral reef core sample library. In the meeting, XUE Qiang introduces the general information and current development status quo of institution, the 13th Five-Year Plan and overall strategy deploy around the three major output. Marine geotechnical mechanics and engineering is a emerging discipline direction that is formed for national major strategic, this new direction is one of the five top priorities for One-Three-Five Planning.
Experts believe that IRSM achieves important results in Marine geotechnical mechanics and engineering field, solves the key technical problems in the engineering construction. Experts give the valuable opinions and suggestion for future development, hope that institute grasps the current opportunities, targets the international academic frontier. At the same time, institute strengthens the discipline direction and scientific research results, and make contribution to the Belt and Road Initiative and development of discipline.
Site Visit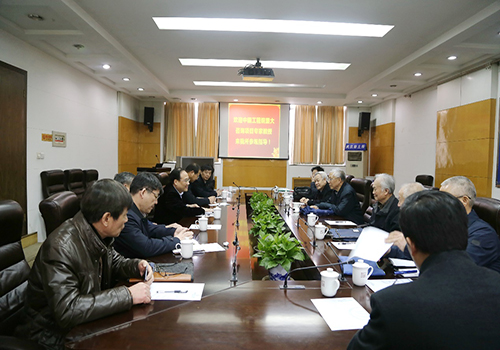 Meeting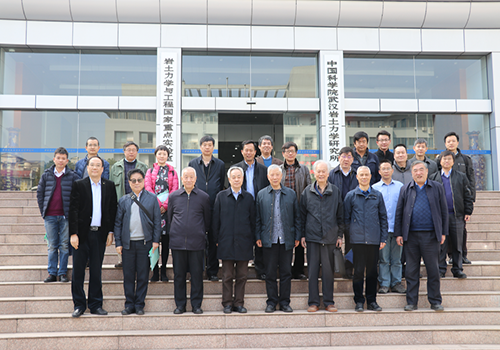 Conference Photo