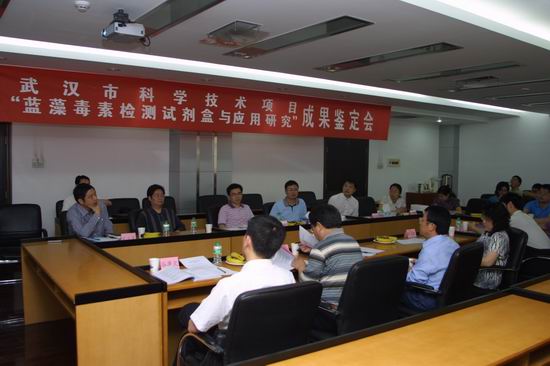 The appraisal committee
IHB's project "ELISA Kit for Microcystins and its Application" has been appraised by Wuhan Science and Technology Bureau. The detection kit for ELISA (enzyme linked immunosorbent assay), invented by the Research Group of Algal Resources and Toxicology led by Prof. Lirong SONG, is a high-throughput technique for the detection of microcystin. This research achievement promotes relevant research, application and environmental monitoring of microcystin, changing the situation of China's lacking of microcystin. It is confirmed by the appraisal committee that this achievement could produce social and economic benefits and can be popularized to the whole nation.

The national standard "the Detection of Microcystin in Water" (GB/T 20466-2006) formulated by IHB was implemented Jan 1st, 2007. ELISA is ranked as one of the determining approach. With the implementation of such standard, the Sanitary Standard on Drinking Water and Water Quality Standards for Urban Water Supply issued by the Ministry of Health and the Ministry of Housing and Urban-Rural Development were supplemented with a new determining indicator i.e., "the detection of microcystin in algae".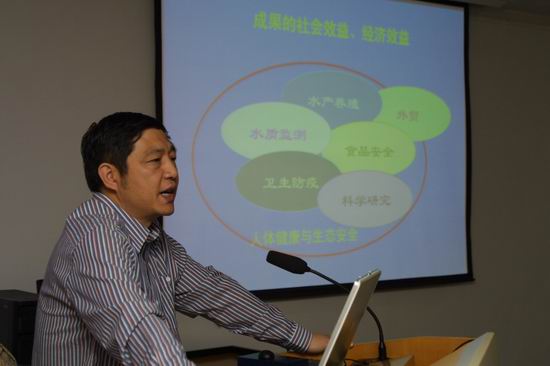 Prof. Lirong SONG made a presentation for the audience